2022.08.10
Published a special article
■ "Shinshu Arts Council Kick-off Event" Report ~Connecting Shinshu's diverse culture and arts to a sustainable future for the region~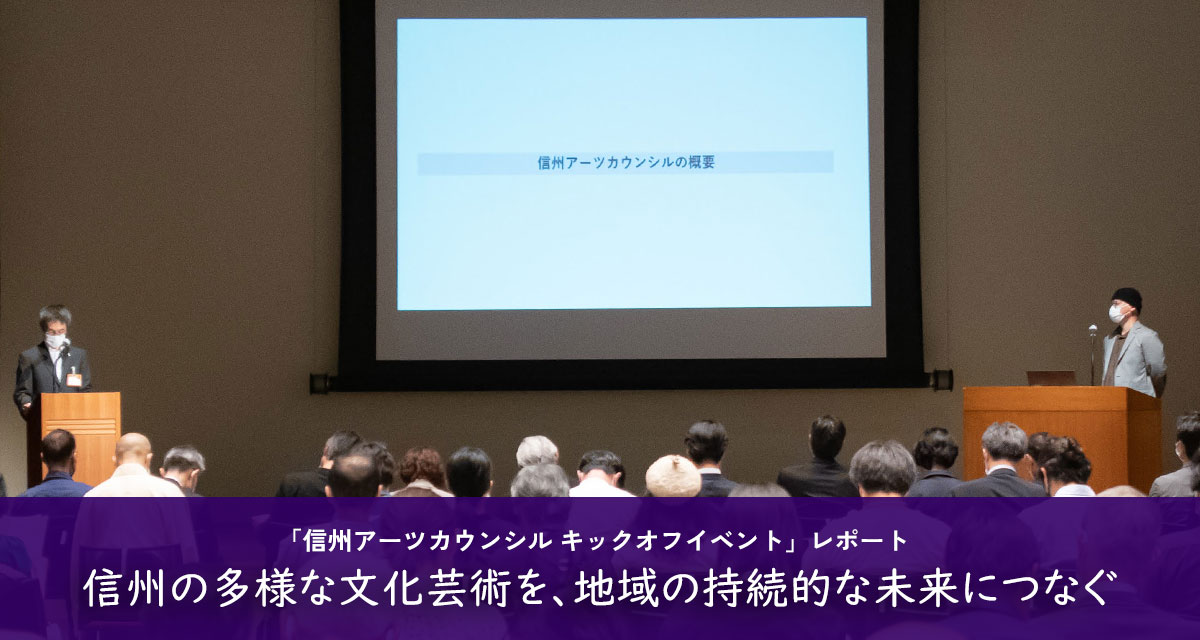 Shinshu Arts Council is an intermediate support organization for cultural and artistic activities in Nagano Prefecture.From this year, the Arts Council Promotion Office was established within the Nagano Prefectural Cultural Promotion Foundation, and we have begun to provide close support to all those who carry it out, centered on subsidizing cultural and artistic activities led by the prefectural government and local communities. .
The "Shinshu Arts Council Kickoff Event" held on June 6 attracted more than 11 visitors from inside and outside the prefecture, and the venue was filled with anticipation for new initiatives to support the arts and culture of Shinshu.
In the article, we report on the outline of the Shinshu Arts Council and the state of the day.