2021.06.02
Culture in daily life rooted in local daily life-Local media perspective-
The fascinating cultural arts of the region are rooted in everyday life.There are various cultural resources in the area that are attractive even if they are not gathered by a large number of people, such as the voluntary activities of the residents and the hidden spots that are not listed in the tourist information.In this special issue, we will introduce the media that take up local culture from a perspective close to the daily life of the region and the people who run it.
First of all, I would like to ask you about the media you are working on and your self-introduction.
Kitabayashi
Originally from Iida City, I am currently a graphic designer in Matsukawa Town.My deceased father was a person planning live concerts in Iida.Perhaps because of that, I also planned a live event called "Ina Basin Surround", and while interacting with local artists, I got a free paper called "Ina Basin Corridor"."Ina Valley Surround"Through this website, we have begun to introduce artists who are related to Ina Valley, which is rich in nature, and the charm of cultural activities rooted in daily life.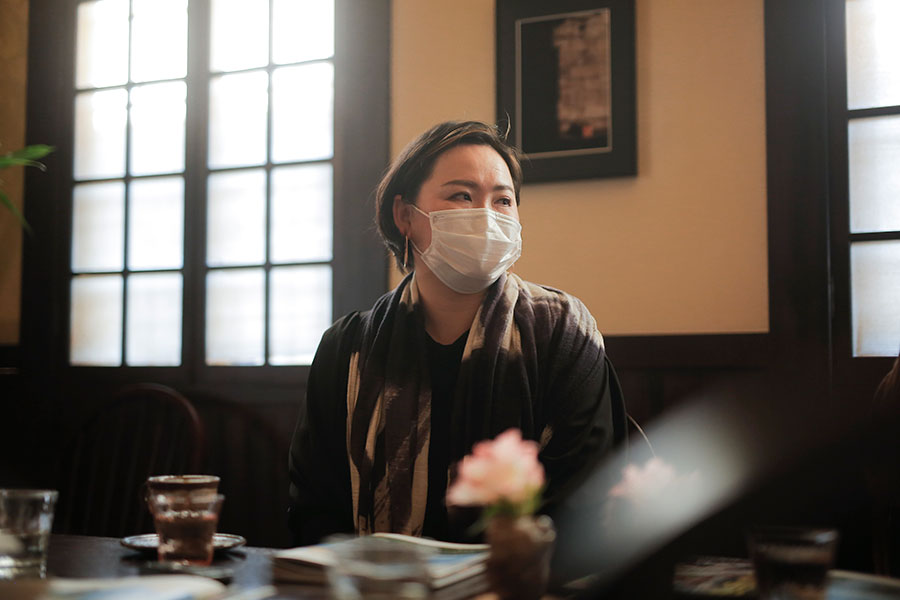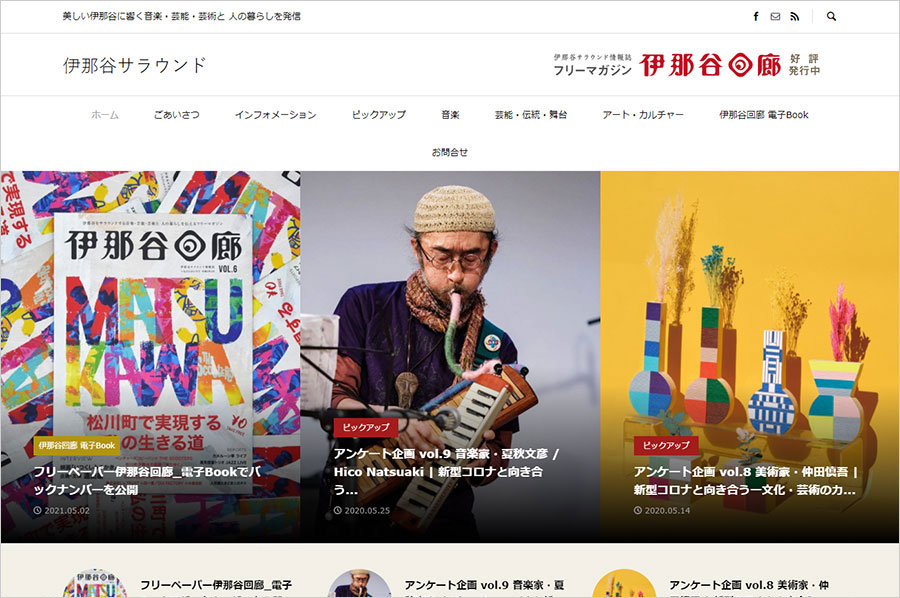 "Ina Valley Surround"
山 本
Originally from Hyogo prefecture, I now live in the northern part of Nagano prefecture. Introducing various places instead of the standard and popular tourist destinations with the concept of "filling in the gaps in Shinshu""Skima Shinshu"I run a web media called.
When you request a job, you tend to introduce popular spots and people to watch, but there is history even in places where there are no people, and it also leads to introducing the area.With this in mind, when I wrote on Twitter, "I want to create a medium that introduces the gaps in Nagano Prefecture," there was a great response.I like history and folklore, so there are many stone monuments, stone Buddha statues, Dosojin, post stations, highways, etc., but I continue to have a lot of things to write.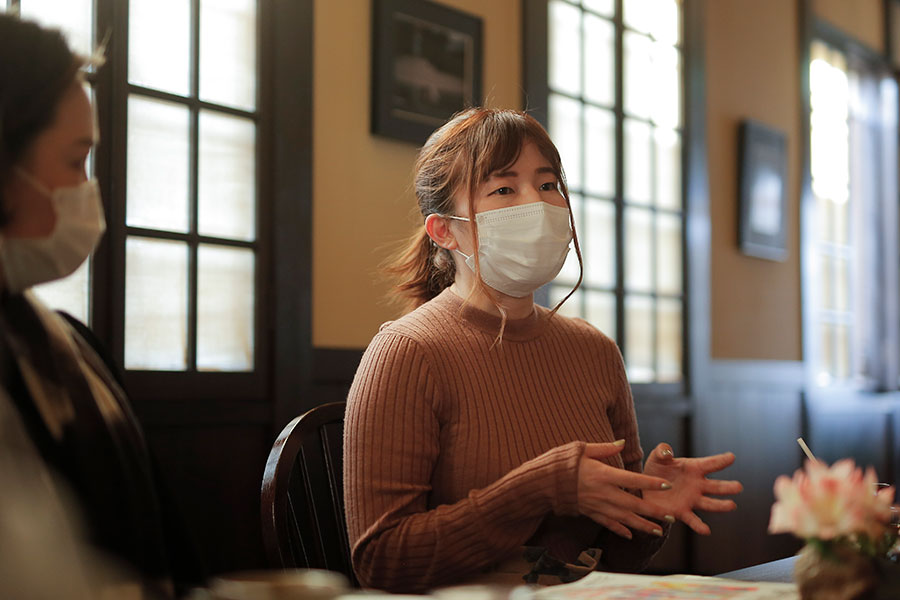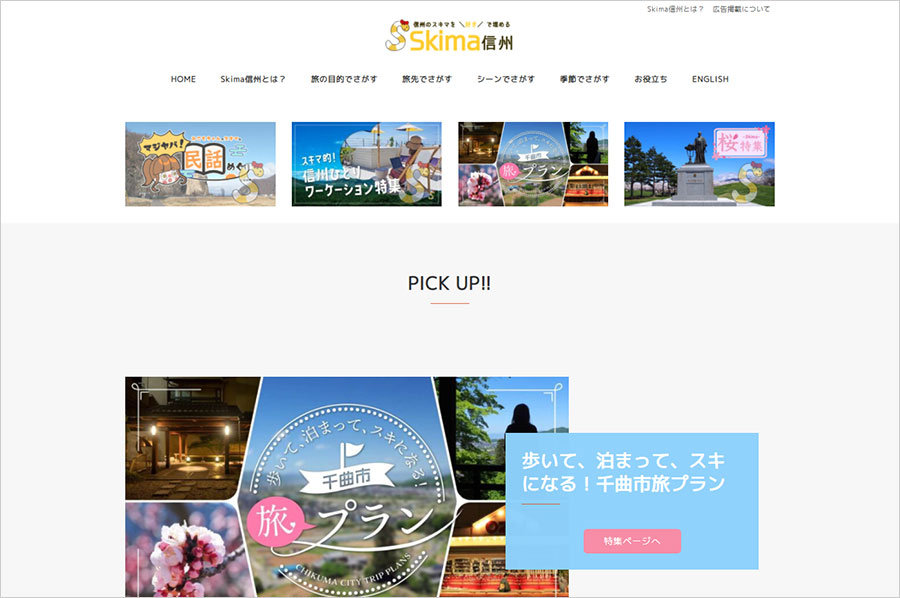 "Skima Shinshu"
Oikawa
Website operated by "Godo Kaisha Yatsugatake Shigotonin""Suwa trip"I have been involved since August of the 2nd year of Reiwa (2020).The president is from Haramura, and earlier he created a site called "Hachi Journey" that provides tourist information on Yatsugatake, but even in the same Suwa district, the identities of those who live in the Yatsugatake area and Lake Suwa area also visit. The purpose of the person is also different. "Suwa Journey" was launched in May 8 with the intention of creating a medium that talks about Suwa.
Originally from Matsumoto, I moved to Tokyo (Shibuya) when I was in elementary school, but after graduating from university I moved to Chino City.The more I knew about Suwa, the deeper the history, and I felt that the faith of Suwa Taisha was more rooted in the region than I had imagined.Through my work, I am interested in Suwa and I am becoming more and more fond of it.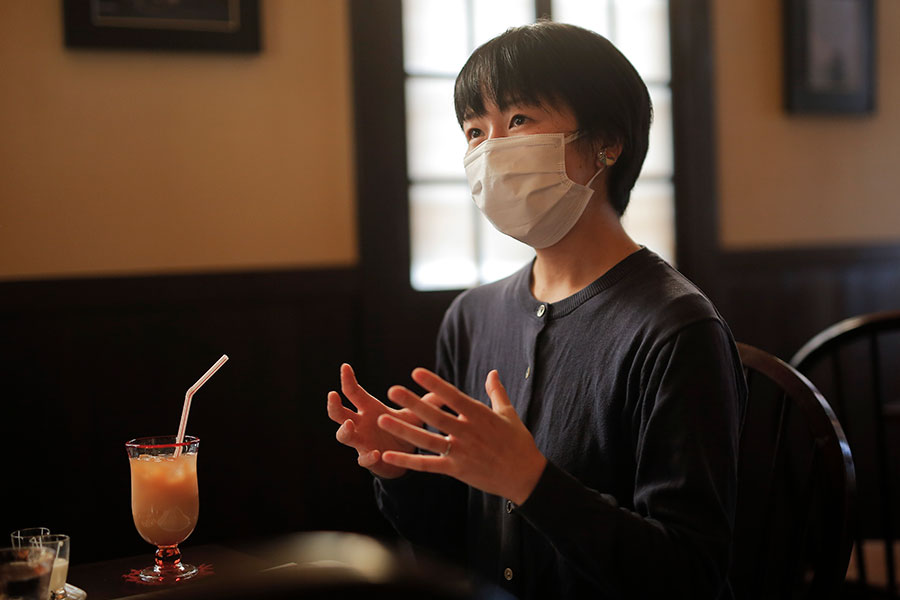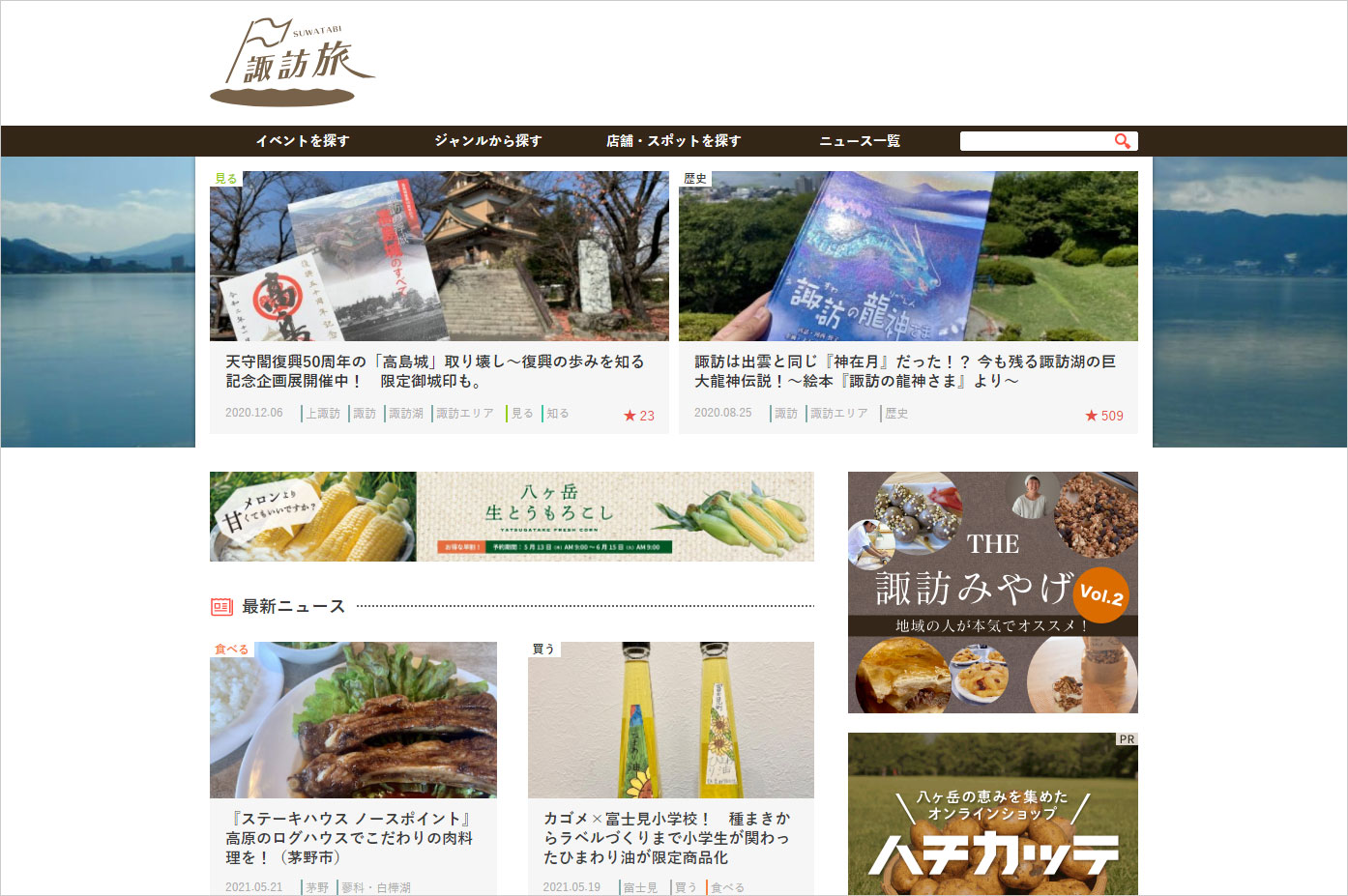 "Suwa trip"
Nice
"NAGANO ART +"Was launched in 26 (Heisei 2014).At that time, following the Matsumoto Civic Arts Center in Matsumoto City and the Chino City Minkan in Chino City, Santo Myuze opened in Ueda City, and two years later, the Nagano City Arts Center opened in Nagano City. It was a time when cultural facilities were built.Nagano Prefecture has the largest number of museums in Japan.I wanted to liven up the culture and art of Nagano Prefecture with the hall and museum as pillars.Also, there was no web media in the prefecture that specializes in cultural arts, and from my own experience of doing theater information magazines and public relations for halls, I also wanted to help with advertising. ..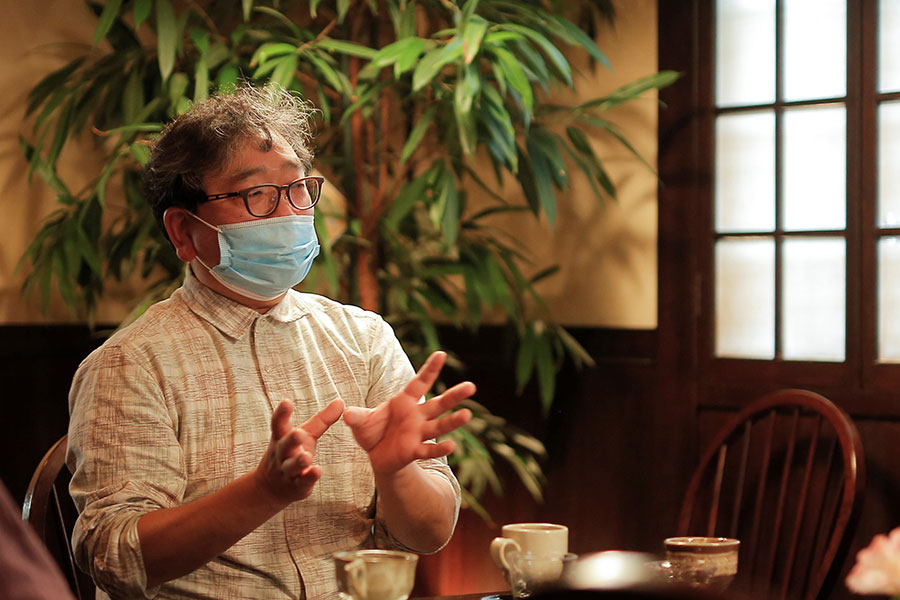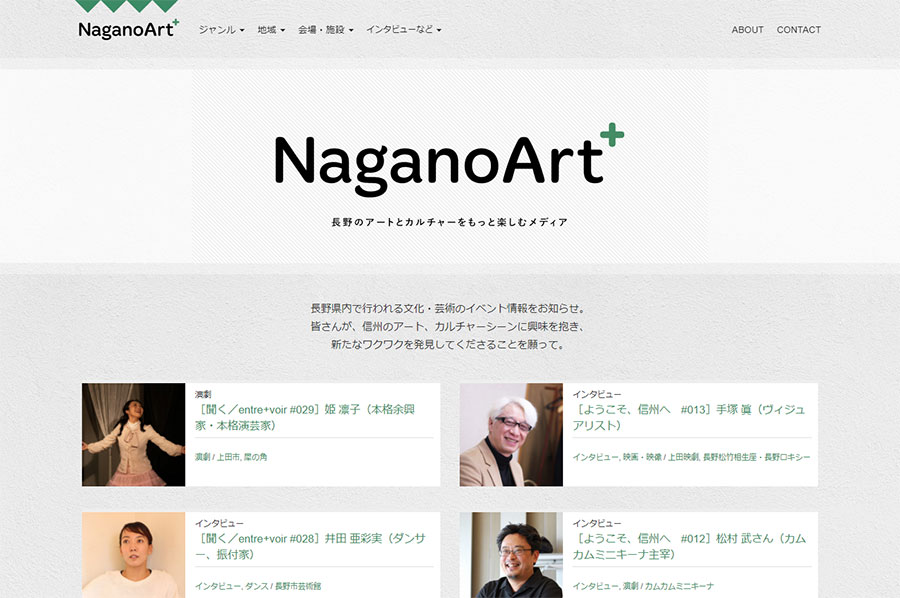 "NAGANO ART +"
Each media has its own perspective, but from what perspective do you decide what to cover?
Kitabayashi
When I actually see the site, I mainly pick up people who really want to support me. The artists introduced in "Ina Basin Corridor" have various backgrounds, some of whom are in the main business and others who are engaged in agriculture.For example, there is a group called "TOKARA", a Japanese drum that is active overseas for half of the year while valuing local activities, and "Matsuo Atom Police Station", who lives in Matsukawa Town and is a comedian while running an apple farmer. There is also a person who says.He continues his favorite comedy job while inheriting his family's apple farm.I think there is a way of life where you can do what you like because your life is fulfilling. I would like readers, especially young people, to know that "there is cultural art in our lives" and "there is such a way of life".
Oikawa
"Suwa Journey" is still a groping, so I haven't been very particular about what to pick up.We will visit the place where you requested it, and we may also introduce you to it in a human biography.I like listening to people, so when I go to interview, I think it's usually "interesting".I think it will be necessary to have some axis in the future, but now I would like to know more about Suwa.
At first, the intended readers were thinking for non-local people rather than local ones.However, because of Corona, I thought that it would be interesting to become a media that is discovered and loved by the locals, and as a result, it would be interesting from the outside, so when writing the article, I was conscious of the people living in Suwa. I am.
Mr. Yamamoto knows a great variety of places in Nagano prefecture.How are you interviewed?
山 本
I spend more than half of the week visiting various places in the prefecture.Buy a local book like the one issued by the board of education of the municipality, check various things such as superb views, waterfalls, burial mounds, shrines, temples, Western-style buildings, etc. in addition to the viewpoint I talked about earlier, pin the Google map, and end It is turning in order from.The land and culture are so closely linked that it makes me very happy to discover content that is unique to that area and is not found anywhere else.
Since the subject of "like" in "filling in the gaps in Shinshu" is myself, I decided to write it from my own perspective when writing the manuscript.However, as a media strategy, we also create articles for the light layer and guide them to niche ones to "get into the swamp".I hope that you will travel and be connected to consumer behavior.
Listening to the story, I felt that your activity was to find and introduce stories that had not been noticed in the area until then.
山 本
Through "Skima Shinshu", I hope that you will be able to understand that "there are ways to travel and tour from this perspective," and then find your own perspective.I find it harder to find what is in front of me but not recognized than to look for what is lost.I would like everyone to make new discoveries that they have not noticed before from various perspectives.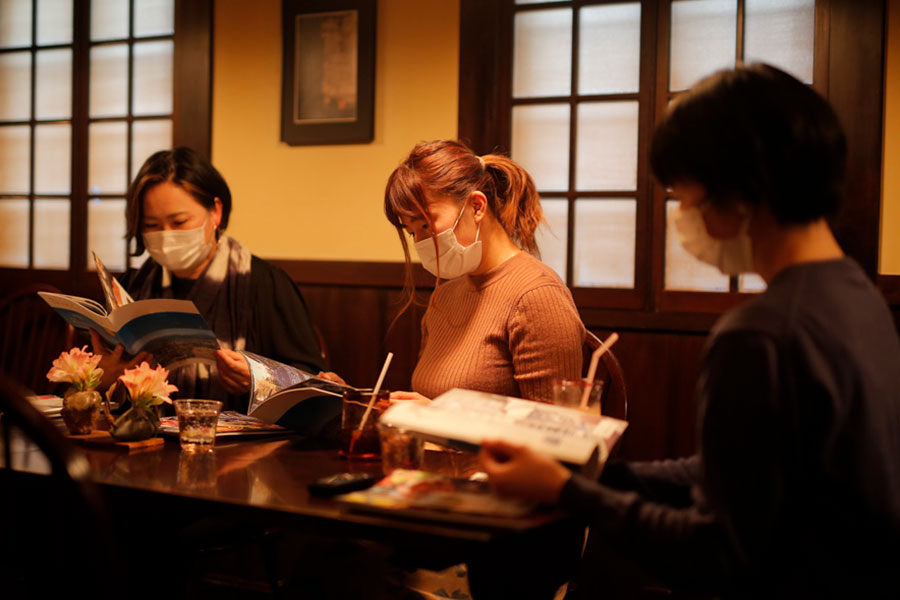 Oikawa
At first, I wasn't very interested in cultural arts.For sightseeing, I was looking at classic spots, beautiful nature, and fashionable spots such as Tateshina and Yatsugatake.However, the commentary written on the signboards of Suwa's museums and shrines is very interesting, and the beautiful scenery changes when you get to know the folk tales of the area. There were many such things that I noticed from the work of "Suwa Journey".I would like all readers to come across such a way of enjoying themselves.
Kitabayashi
When my dad and his fellow dads held a jazz festival in a vast harvested field when they were young, a beautiful sunset was set over the mountains, including Ina Valley, behind the singer's cool singing. I strongly remember how it happened. "Ina Valley Surround" is an event that tried to reproduce the richness, and the artists said, "The sound echoes in Ina, it's surround."This is the origin.
Culture and art are elements that enrich people's lives, but I think Nagano Prefecture is a place where there are elements such as nature and delicious food that allow you to fully utilize your five senses. In "Ina Basin Corridor", I would like to convey such charm with the introduction of artists with the keywords "nature, living, cultural arts".
Nice
Things will be introduced to the mass media so that it will reach everyone in the national district.However, if you look at it from a different point of view, you will discover something and enjoy it in a surprising way.In addition, there are many treasures that can only be found in the area.The small media may play a role in discovering such treasures.While saying that, I wasn't asked by anyone, and I'm doing it because I like it.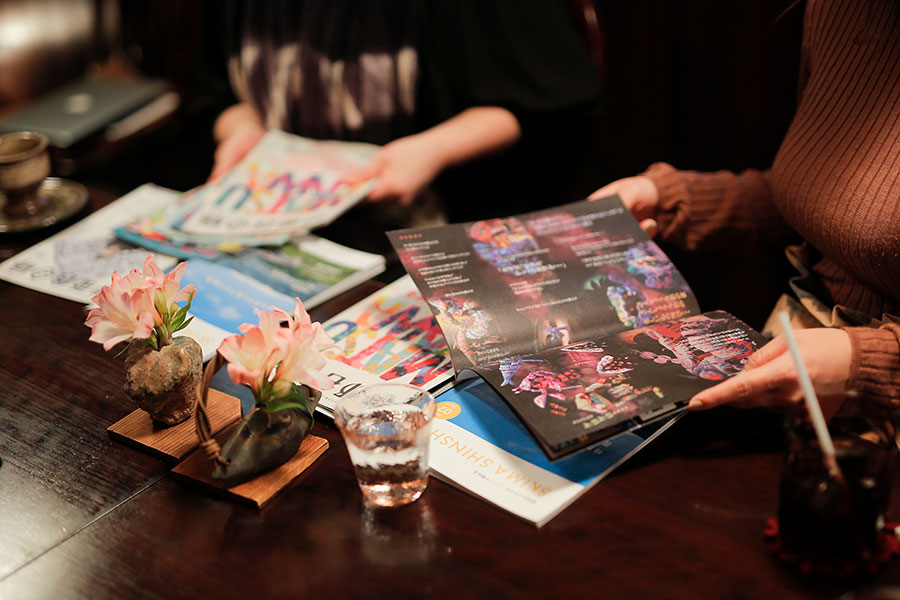 The enthusiasm of "because I like" that everyone introduced this time has at the center of each of them sheds light on the value of culture and art that is often overlooked in the region, and brings discoveries to readers as well. I feel that.
It's difficult to get together and enjoy the event with a large number of people in this corona, but I hope that you can discover and enjoy the charm of local artists and cultural arts from your local life.
I would like to continue to take up the charm of Nagano Prefecture's diverse regional culture while incorporating this perspective in "CULTURE.NAGANO".
Interviewer: Masayuki Nomura
Composition / text: Koichi Imai, Masayuki Nomura
Photo: Miyuki Shimizu